Xuan Lan


Yoga teacher and wellness expert. Her main objective is to bring yoga to the largest number of people.

In 2012, she was one of the founders of the Free Yoga movement, a unique concept in Spain of massive outdoor yoga classes to promote healthy lifestyle and yoga practice.

In 2017, she was the first yoga teacher for Operación Triunfo, the TVE1 talent show. This experience allowed her to offer yoga and relaxation techniques to a young audience of emerging artists.

Also over time, she was compiling her method and all her experience, sharing his teachings through two books.

Through the platform that we have designed, we allow Xuan to approach and teach yoga, share moments with thousands of students in a masterclass through the Internet.


Client
Xuan Lan
Discipline
Branding
UI | UX
Web Design
Agency
Buzz Marketing Networks
Branding

Xuan Lan is infinitely optimistic and energetic, and she conveys it in every class she teaches, in every social media post. When we built her yoga brand, it was essential that her personality stand out for people to get to know her.

Xuan wanted her students and the people who follow her on social media to meet her and know what it's really about. We have come to a result with a unique, differentiating color palette and a calm feeling. Clean, modern and professional style.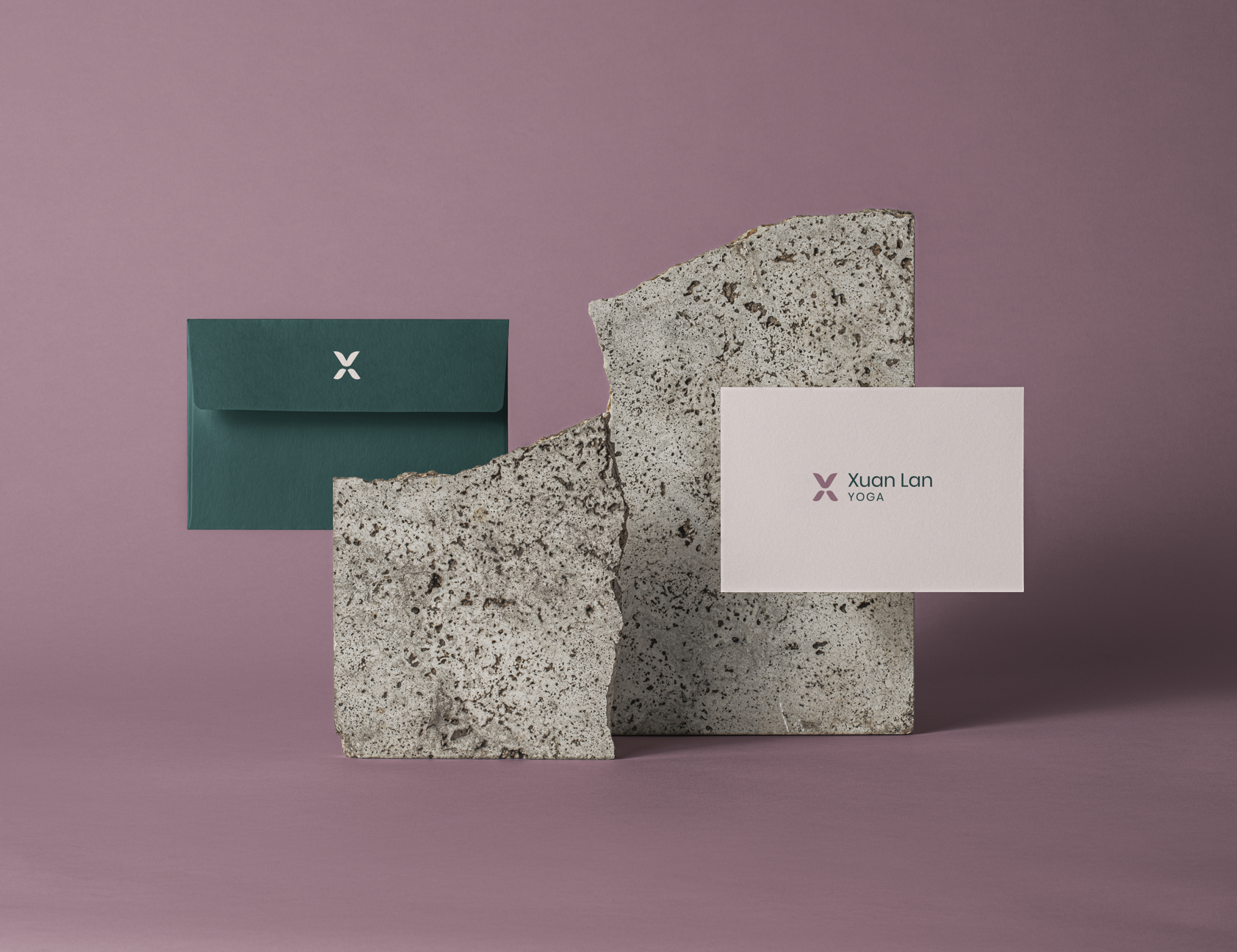 Brand Book

Here we set the rules that explain how the brand works, main brand elements and also the main goal of the brand. These will influence every marketing campaign, communication and products/services. It covers all the aspects of the brand.


Improve the brand position
Keep the whole team on message
Add depth to the brand position by aligning it with the business strategy

The Brand book will help every single company by making their work more easier and consistent.
Web Design

One of the main challenges of the project was to create The Xuan Lan Yoga Online Studio, designed to promote a more positive style and philosophy of life. Through this space we bring dynamic yoga and meditation videos closer to the user, Studio Online offers different types of content for all levels, focusing mainly on those who want to practice yoga at home.

We create a monthly subscription platform, where we give the user access to the entire catalog of videos and various content. Every week new content is uploaded to this space where interviews, live yoga classes and Xuan's agenda are offered.
Wireframes

Doing the wireframes push usability to the forefront and using them is a strong way to illustrate the layout of pages and the functionality of the elements on the page. By using wireframes early on in the design process forces us and Xuan to look objectively at ease of use, conversion paths, element placement and help us point out flaws early. These are all things that lead to intuitive, functional and delightful products.
Final Product

Irina Altuna — Product Designer
& Brand Builder
Based between Barcelona
and the Balearic Islands