Terminal 42


Terminal 42 is a new restaurant offering all-day dining and takeaway in Barcelona, Spain. The restaurant's menu of authentic mediterranean food, designed to build up that feeling of excitement before a night at the movies.

T42 is art oriented. Nighttime cocktail bar, which pays homage to worlwide nightclubs. The identity has been designed to could convey the contentment felt after the enjoyment of a good meal.

Signage and fixtures throughout the restaurant use a vivid colour palette of green, yellow, blue and pale pink to play on a different and unique look.

I also created 'hand-drawn' character, the rhino named "Khera" to represent different elements of the Terminal 42 story. The illustration use conjure up layers of narrative in the restaurant.

As a brunch place, the rhino was also created to complement the wordmark, typeface, and characters. This additional element functions as a stamp or seal, which, when featured on t-shirts, badges and coasters emphasise the identity's informality and playfulness.

Client
Terminal 42
Sector
Food & Drink
Discipline
Brand Identity
Signage & Environmental Graphics
Digital Design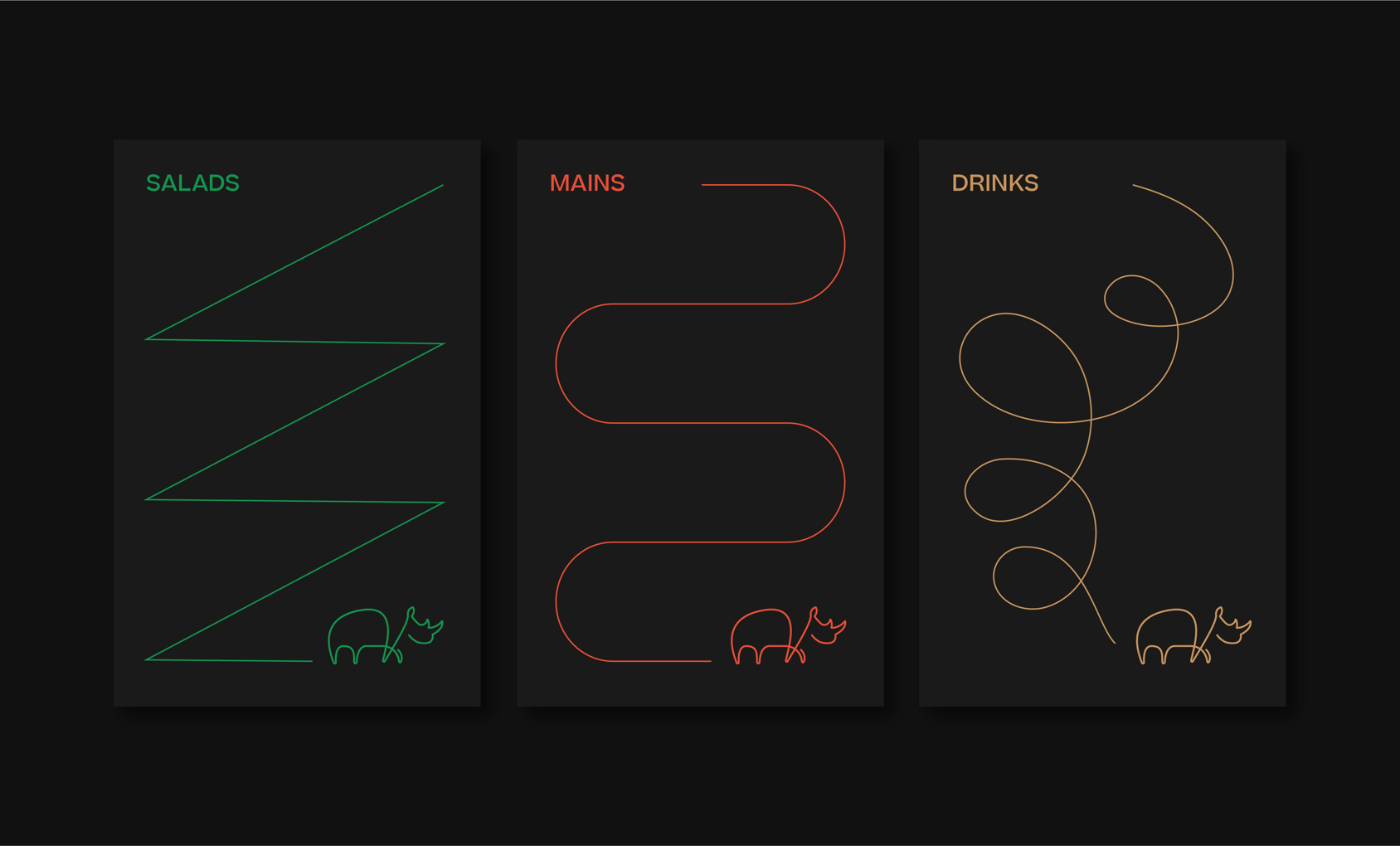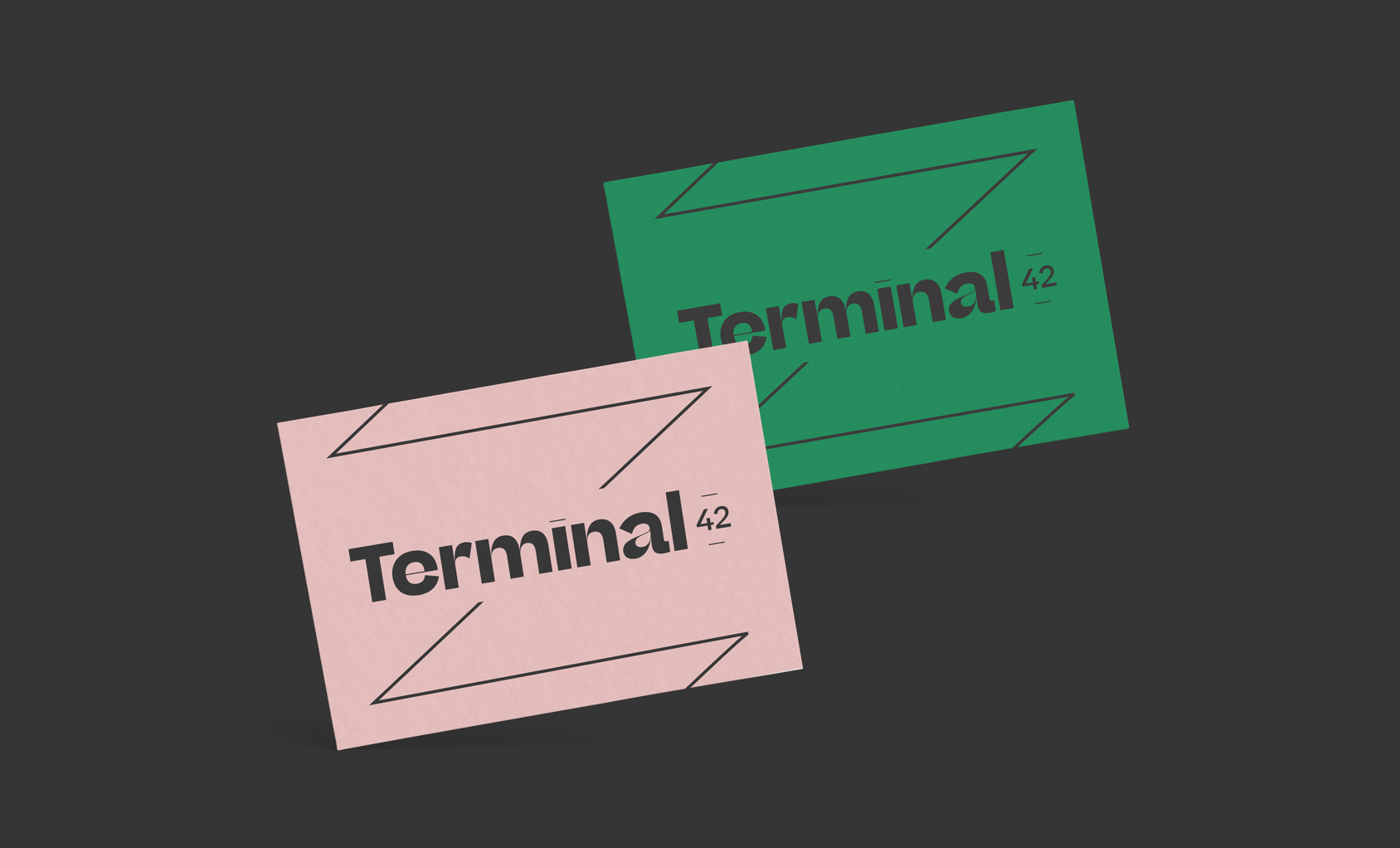 Irina Altuna — Product Designer
& Brand Builder
Based between Barcelona
and the Balearic Islands